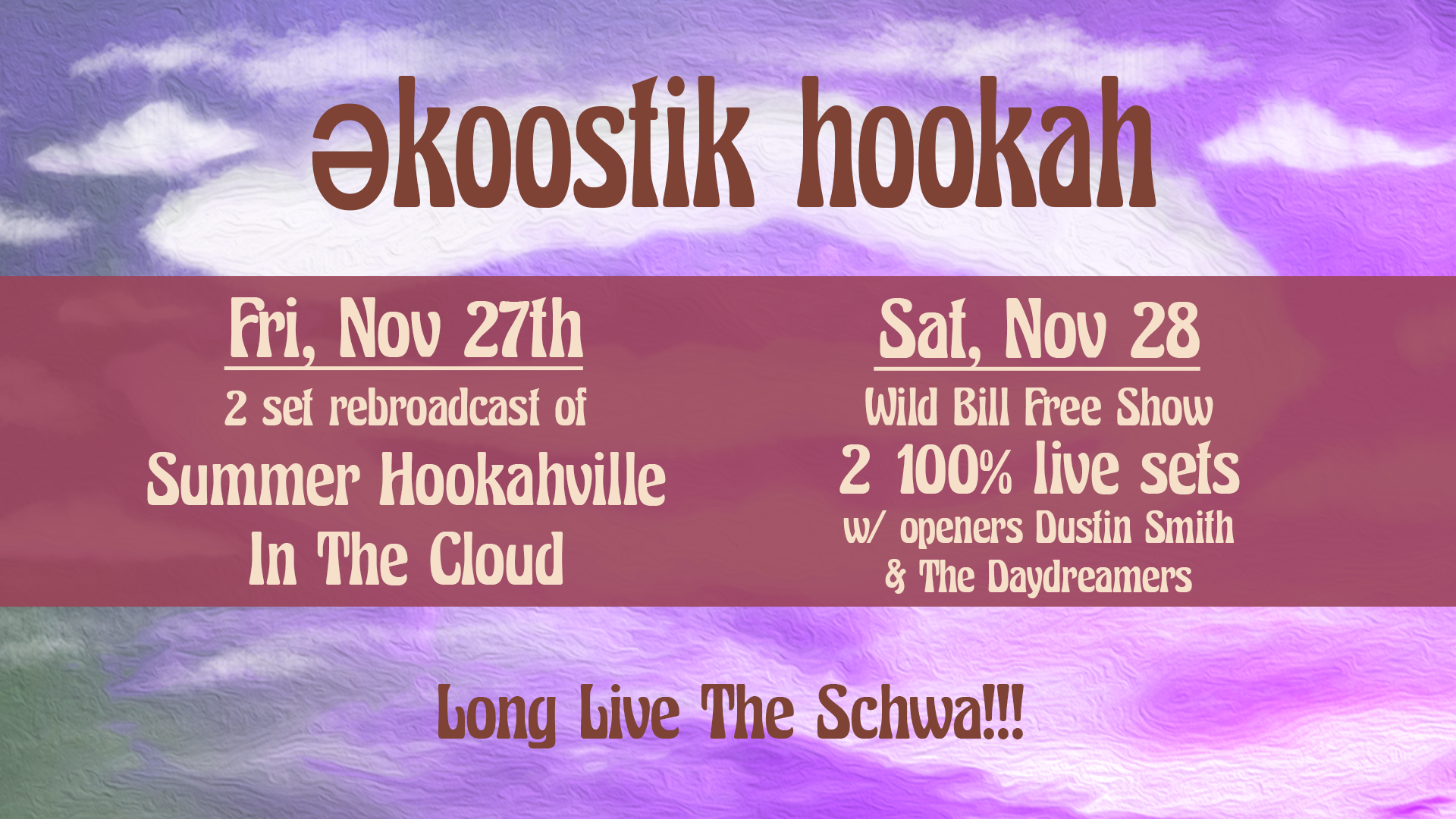 ekoostik hookah and Groovable.net present a special FREE two-night streaming event!

On Friday, Nov 27th catch the two-set rebroadcast of Summer Hookahville In The Cloud starting at 10pm EST.
On Saturday, Nov 28th ekoostik hookah will perform two-sets 100% live with openers Dustin Smith kicking the 
night off at 7pm EST.
You will be able to stream this at home in full HD video with soundboard quality audio.
The streams will be available on the following outlets:
Groovable.net – You can easily create a free account with no payment information required!
Donations are HIGHLY recommended but absolutely not required for these free shows. We recommend a donation 
of $19.99 per person or couple but any amount is appreciated. We understand many Hookahheads are struggling 
now during these tough times and hope this free event is a bright spot for everyone.
We have set up a few ways for you to make a donation to the band and crew! 
Any amount is appreciated!
Paypal: Hookahville53@gmail.com
Venmo: @Hookahville53